Precision presses for composite materials
The production of composite materials requires the highest level of precision. The engineers at Höfer Presstechnik have decades of knowledge and develop individual presses for a wide variety of composite materials.
Höfer presses are suitable for the production of CFRP, GFRP and RTM parts, for example.
presses for bonding of composite materials
thermoforming presses
transfer presses
preform lines
organo sheet attachments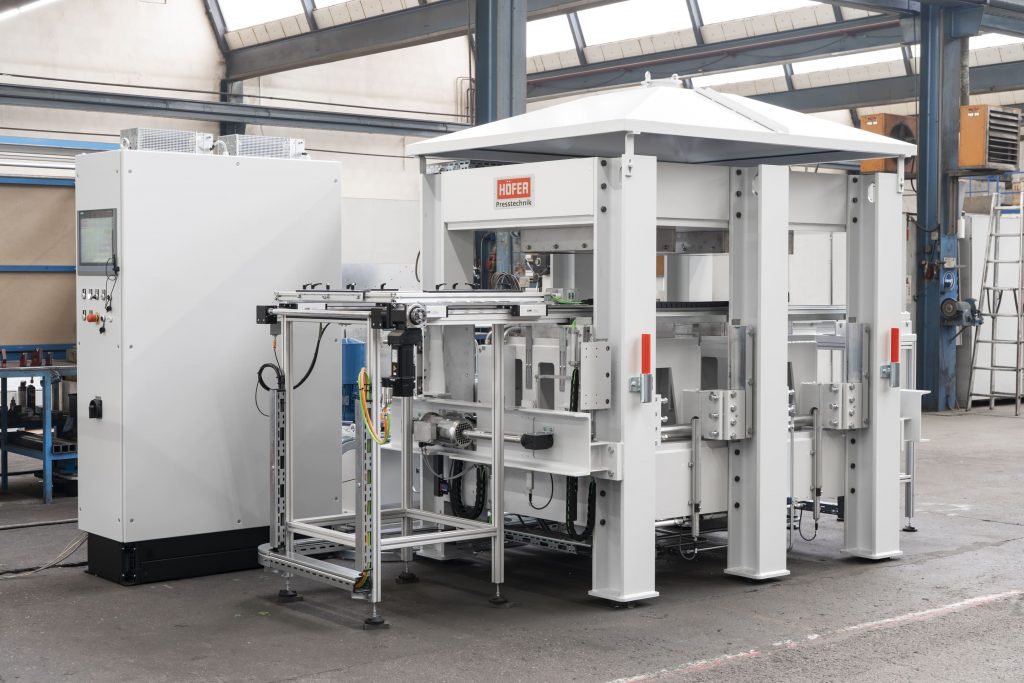 We have a large selection of modular elements as well as individual solutions in the areas of hydraulics, mechanical construction and temperature control.
We offer a specific press design in terms of press forces and dimensions.
press forces from 5 kN to over 100,000 kN
sizes of the heating plates up to more than 10 meters and several floors
temperatures of the heating plates up to 500° celsius
customized system solutions:
– individual mold manipulation – tool change systems and shuttle tables
– various handling and shuttle solutions
– integration of mold and tool temperature control
– heating and cooling combinations
– infrared heating stations
– process data recording
– integration and networking of other system parts

Wir fertigen auf Kundenanforderung, Modifikationen nach Kundenbedarf möglich!
Pressen für verschiedenste Verbundwerkstoffe finden Sie auch in unserem Online-Shop!
Unser Folder bietet zusätzlich einen Überblick über unsere Produkte in der Sparte Composites.
We manufacture on customer request, modifications according to customer requirements are possible!